H.E.A.L International Foundation NV funds a number of charitable organisations around the world, see more information below.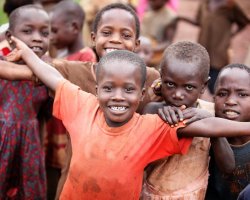 Abha Light Foundation
We fund Abha Light Foundation, a large holistic health project in Kenya. The project consists in setting up and running free children's homeopathic clinics every 10-15 days in 25 locations (plus spirulina production & supply) with the purpose to reach an ever increasing number of children in need in under-privileged local communities.
As part of this project, local homeopathic practitioners are further trained and funded to start clinics in order to offer free services to children.
15,000 children have been reached and treated over the last 12 months.
Visit their site and help them by making a donation: http://www.abhalight.org/
"We make a living by what we get, but we make a life by what we give"
More information coming soon…