Holistic Therapies for detox
We offer various Holistic Therapies for detox at Health Oasis Resort to help enhance and deepen your detox experience.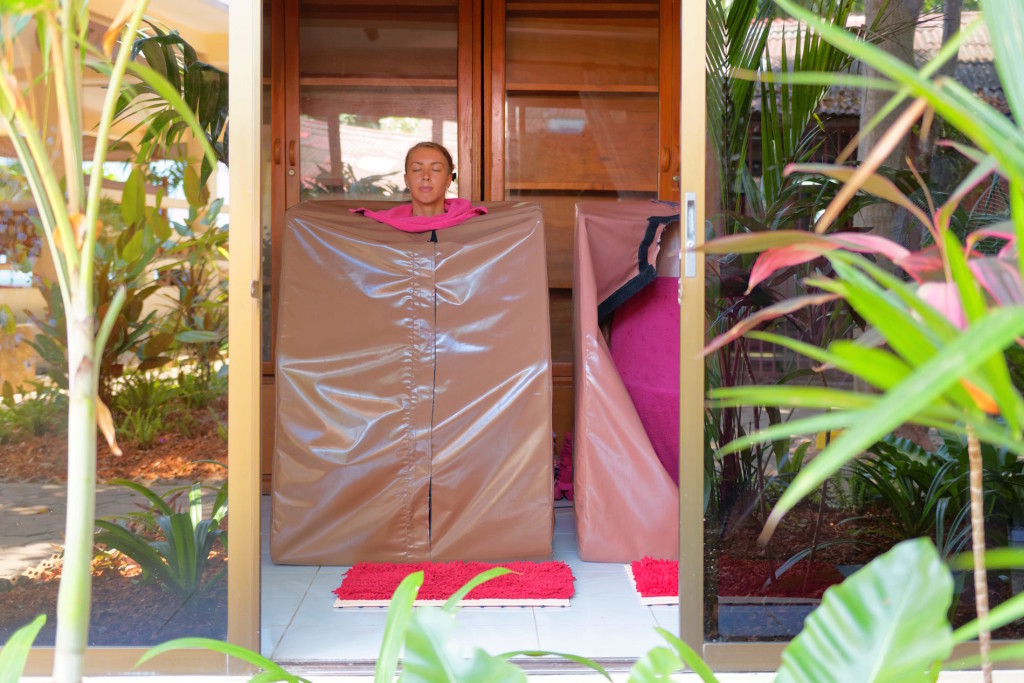 Ozone Therapies for detox have been used in medical treatment since the early 1900's. Ozone O3 is simply a high powered form of Oxygen O2. It can be administered in various forms. At Health Oasis we offer transdermal Ozone Therapy which means it is via the skin. Overall ozone has be used successfully to treat a large variety of conditions such as skin ailments, compromised immunity, candida over growth, parasitic infections, poor circulation and many more. The important thing to remember is that holistic therapies for detox such as ozone therapy is most definitely aiding the detoxification process.
Ozone Therapy is included in the Weight Loss, Candida and Total Transformation Programs.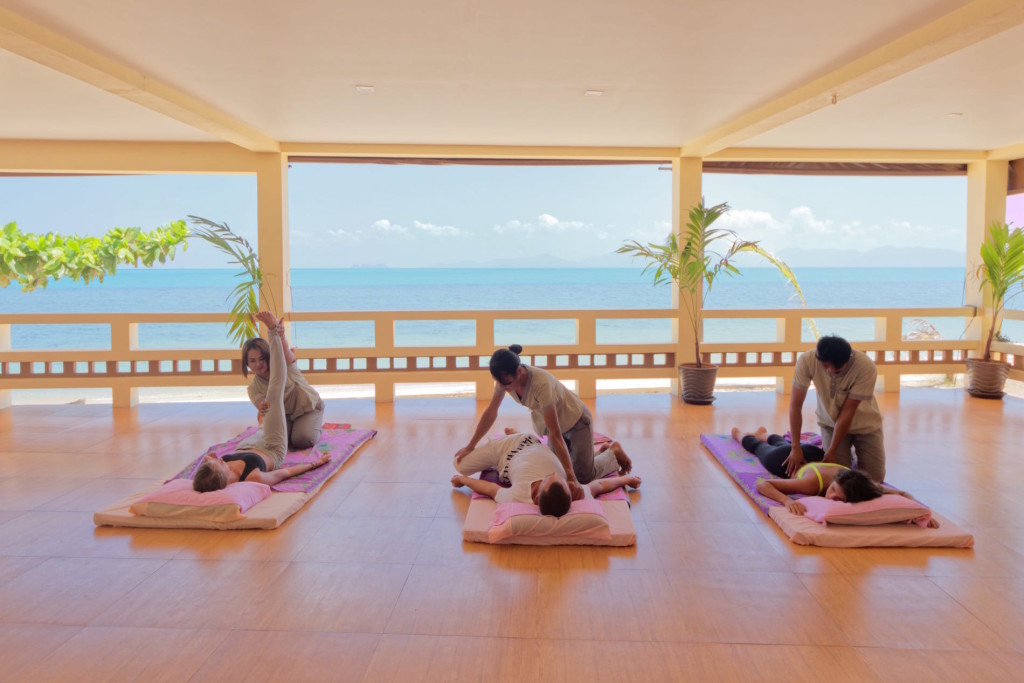 We offer a variety of massage styles that suit everyone's needs. Massage is an integral part of the detox program due to all the stored toxins, stress and tightness held in the major muscle groups. Holistic therapies for detox such as massage can be very therapeutic, yet also very pampering and relaxing. Our massages are done on the Massage Sala where you experience the fresh breeze. Cellulite messages are done in the private Cellulite Massage Rooms with the comforts of privacy and luxury.
We offer:
Traditional Thai Massage
Royal Thai Massage
Aroma Oil Massage
Upper Body Massage
Lymph Massage
Foot Massage
Abdominal Massage
Cellulite Massage
Our Nurture Programs include all massage except Cellulite and Aroma oil massage.
Our Weight Loss, Candida and Total Transformation Programs include any massage of your choice including Cellulite and Aroma Oil massage.
We offer Level 1 Massage Course 6,000 baht (20hours).
For more info on Level 1 Massage Course or additional massage sessions please speak to reception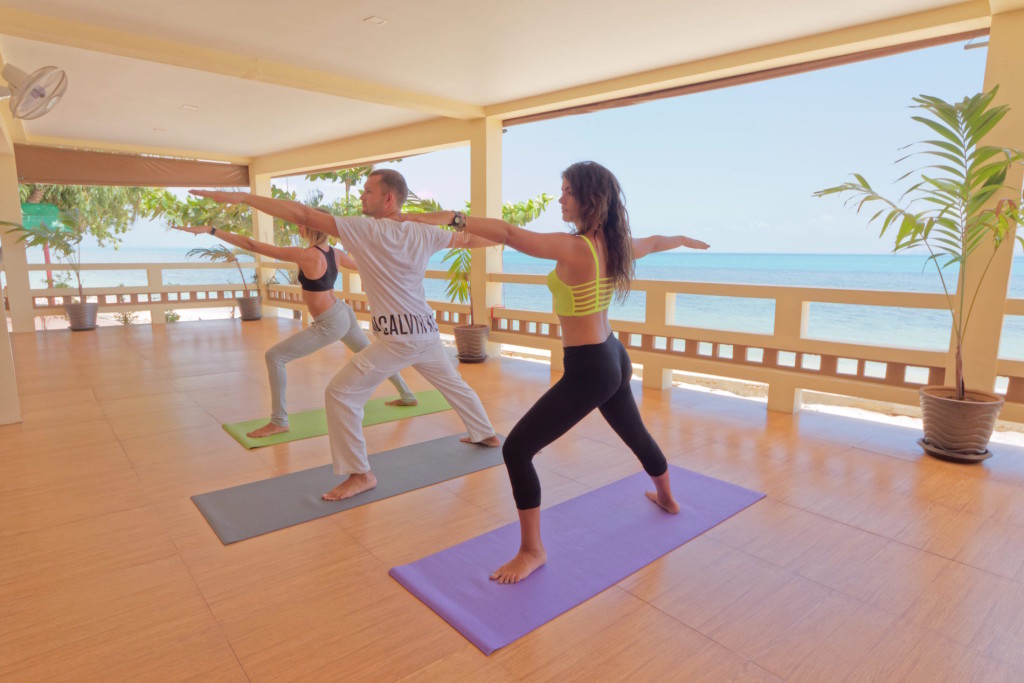 Daily yoga class begins at 8:30am in the morning, all participating guests in the detox programs are welcome to join. It is a great way to begin your day as well as it is a beneficial activity to assist your detox process. Yoga not only calms the mind and balances the energy pathways (prana) it also helps lubricates, strengthens and relaxes the joints and muscles. Yoga is a great physical exercise that we highly recommend as part of our detox programs.
For guests who are not participating in the detox programs, please speak to reception about attending the morning class.
For info on private yoga classes speak to reception.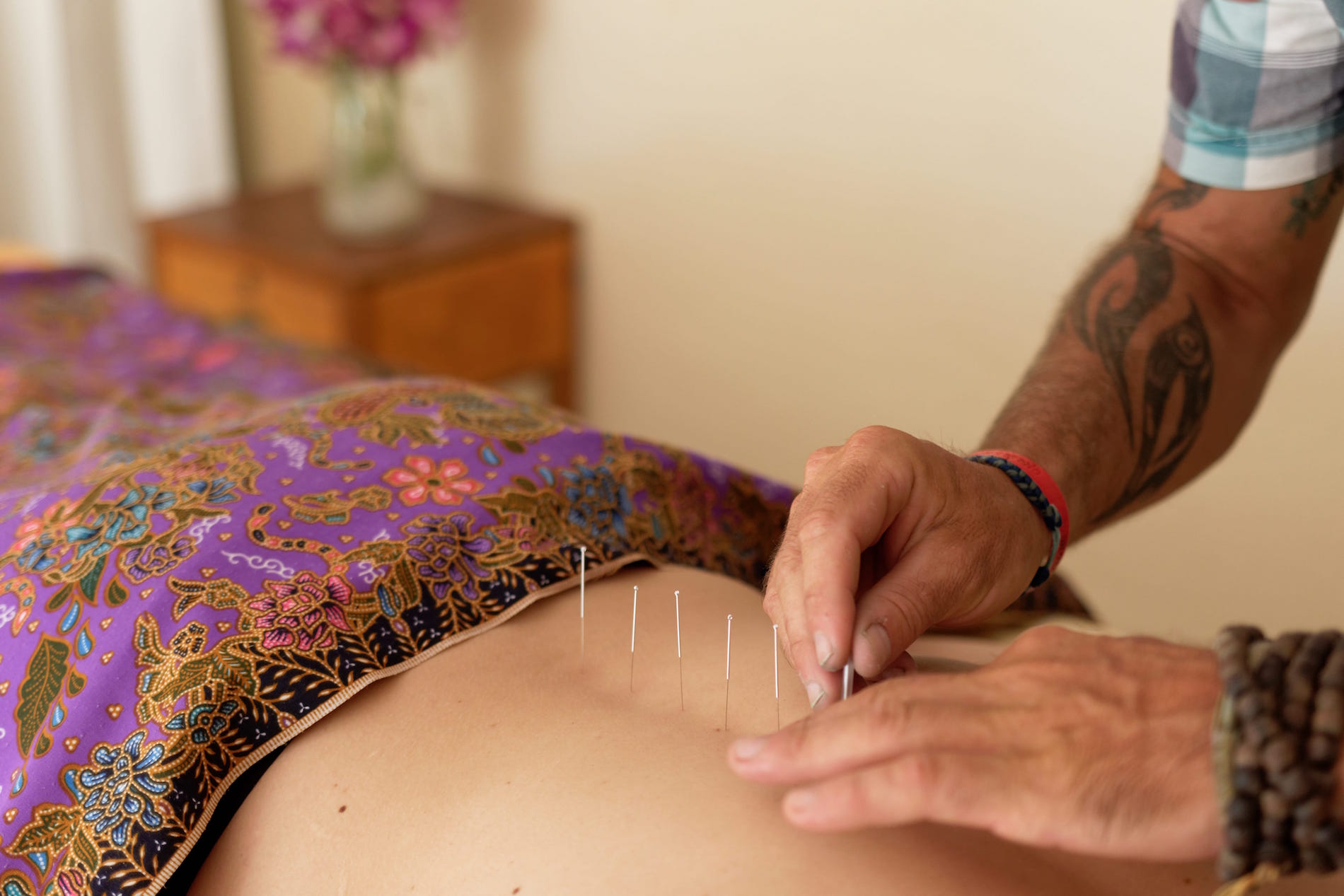 Acupuncture is a key pillar in Traditional Chinese Medicine (TCM) and has been used for centuries. It is an ancient, time tested and highly studied form of Alternative Medicine that involves the use of hair like needles. In TCM there is a key foundation and understanding that our bodies have energetic and electrical pathways known as Chi/Qi which flow throughout your body, these pathways are known as meridians. The knowledge is that when these meridians are block or imbalanced this results in disease and illness. During a session, the thin needles are placed in certain points, each point along the meridian corresponds to certain organs and systems, whereby the needles stimulates the body's natural healing mechanism and unblocks the disruption.
For private sessions speak to our Qualified Practitioner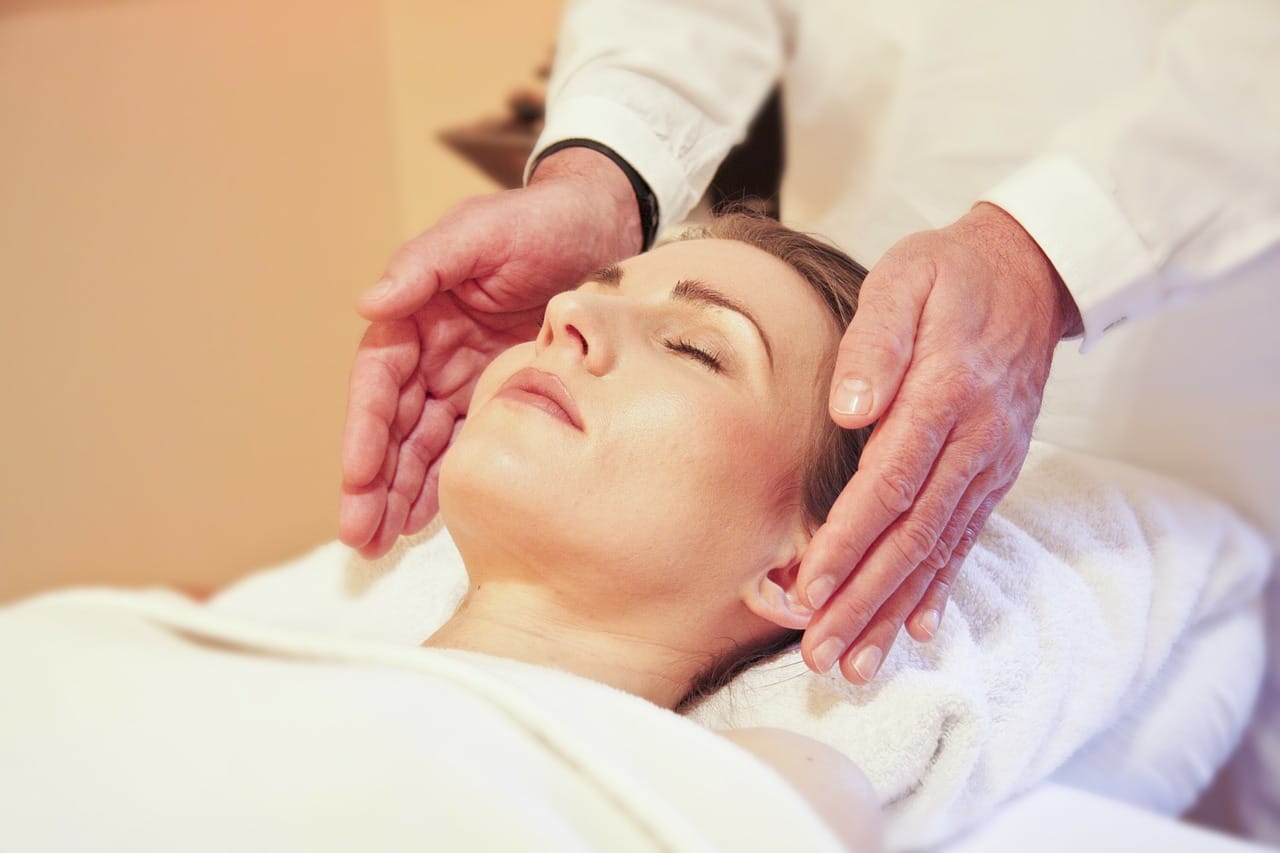 Reiki is a healing technique where by the practitioner channels healing energies into the patient. We are all filled with energy that supports our life and health, however when there is accumulation of toxic emotions and negative energies we create an environment conducive to stagnation, disease and illness. Reiki practitioners train to cleanse their own energies as well as harness healing energy to direct to the patient who is in need of positive healing.
At Health Oasis Resort we also offer Reiki Training levels 1, 2 and 3.
For more info on private sessions and/or Reiki Training speak to our Qualified Practitioner.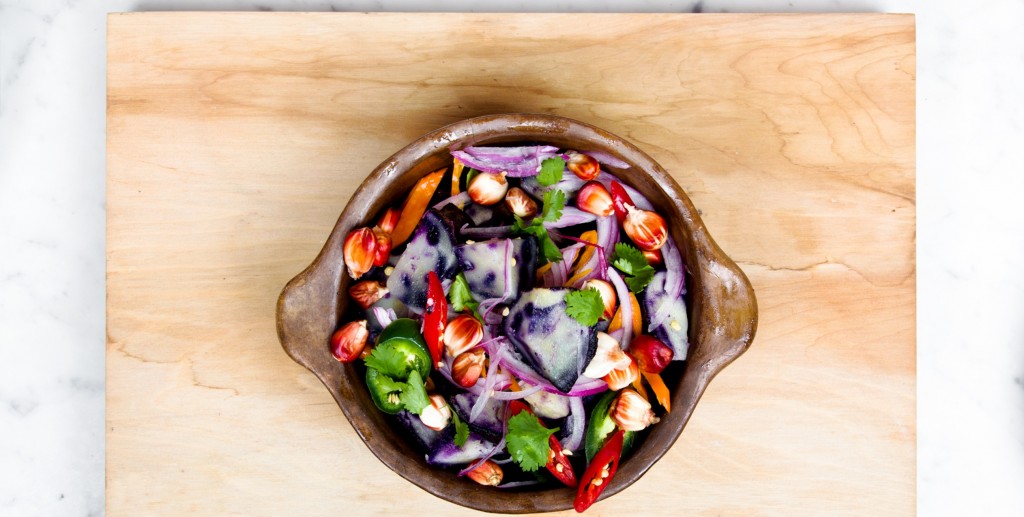 Nutrition is the foundation of health and vitality. What we put into our bodies dictates the state of health for every cell and every bodily function, this is why the importance of our food choices makes all the difference in our goals to health and wellbeing. While detoxing at Health Oasis you are giving your body a thorough clean, kick start and boost to better health. What a great opportunity to learn the necessary knowledge and information on how to look after yourself and continue your health improvements for when you return home.
For more info on private consultations speak to our Qualified Practitioner.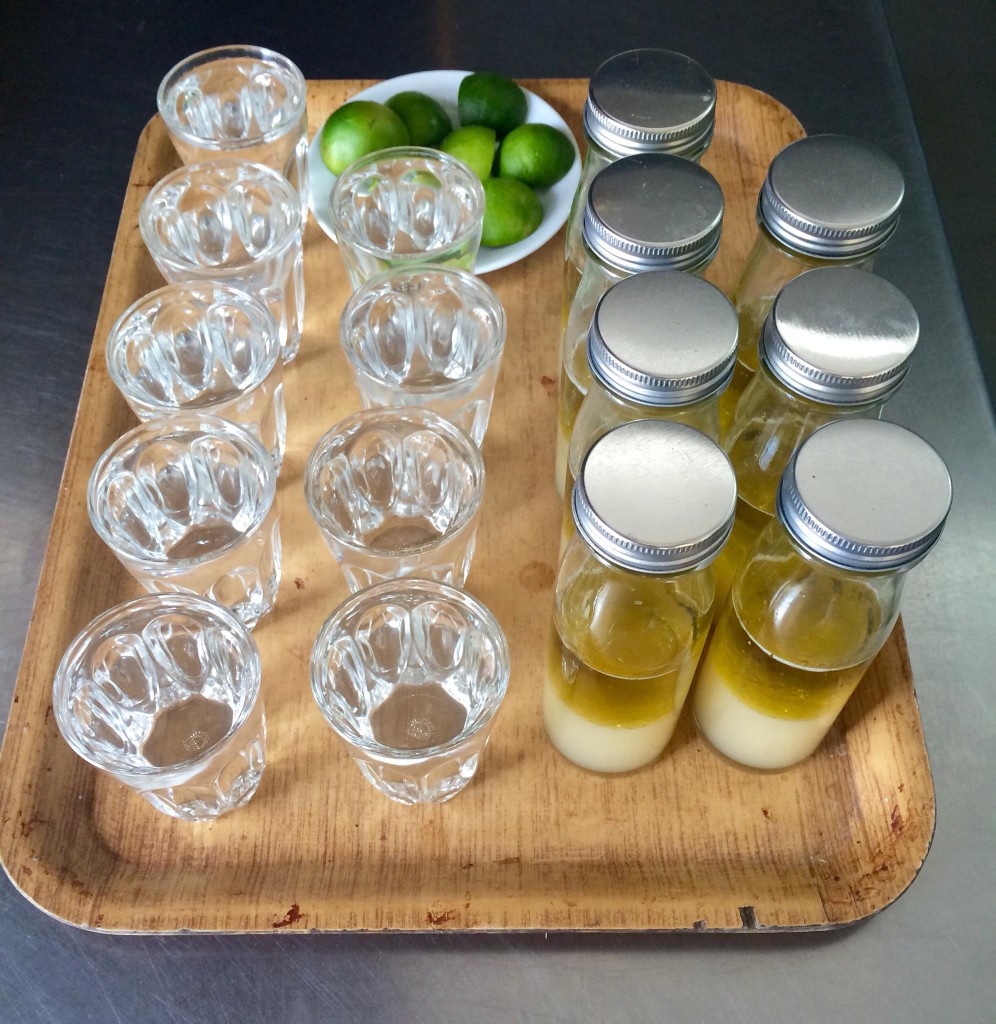 1 Day Liver Flush Cleanse
Of all our holistic therapies for detox, our 1 day liver cleanse is one of the most popular. It consists of therapeutic liver supporting herbs, psyllium-bentonite shakes, health supplements/drinks, freshly pressed juices and colonic irrigation to facilitate the liver to release stored toxins. Our liver is one of the most important organs in the body, it is the powerhouse for making the blood components, digesting fats as well as the most important function of sorting, neutralising and elimination all toxins, chemicals and by products that are harmful for the body. Due to modern day's rampant exposure to toxins and chemicals in our environment, food and water supply our livers simply cannot keep up with the overburden of toxins. This is why a 1 day liver flush cleanse can really benefit and support your overall liver health and function.
For more info on the 1 day liver flush cleanse speak to our Qualified Practitioner.
Our recently establish Spa offers a variety of relaxing and pampering beauty treatments from facials, hot oil massages, manicures, pedicures and waxing. What better way to compliment with the detox program and tranquil environment of Health Oasis Resort.
For more details on offers, treatments and availability speak to Reception.